Career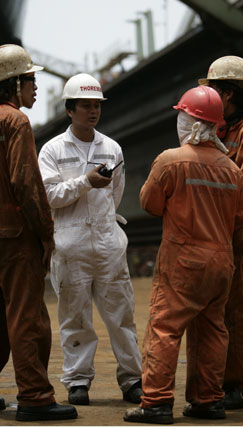 We are looking for energetic and talented people to join us in the following positions:
OFFICER, ADMINISTRATION
Roles & Responsibilities:
The position will maintain and develop the agreed facility services which support and improve the effectiveness of its primary activities for the company and LOBs and contribute to the delivery of strategic and operational objectives in facility management. The successful candidate will support and adhere to develop admin budget, and contribute information on admin budget as well as control the expenses.
The position is responsible for performing day-to-day operations includes:
Provide and maintain facility services including office operations, admin/utilities expense report, subscription, directory and document support.
Set priorities for tasks and best practices for driving change toward improvement in the facility and admin process to ensure it delivers maximum value to the organization. Better facility services planning in order to admin cost reduction / containment.
Build and maintain good communication and relationships with colleagues and customers.
Perform other related duties of a similar type and at a similar level as requested
Qualifications:
Bachelor's degree in related field with minimum 1 years experience in Facility management/Office administration.
Technical knowledge in office facility, repair and maintenance, and office automation
Customer service oriented, Cost conscious and able to deal well with people
Able to use excel in advance level.
Good Command of English
Interested candidates are invited to write to the address below, stating present and expected salaries, and enclosing a full resume with a recent photograph.
Human Resources Department
10th floor Orakarn Building 26/32-34 Soi Chidlom,
Ploenchit Road, Lumpinee, Pathumwan, Bangkok
10330 Thailand
+66 2250-0569 Automatic 6 Lines / +66 2254-8437 Automatic 20 Lines
+66 2655-5631